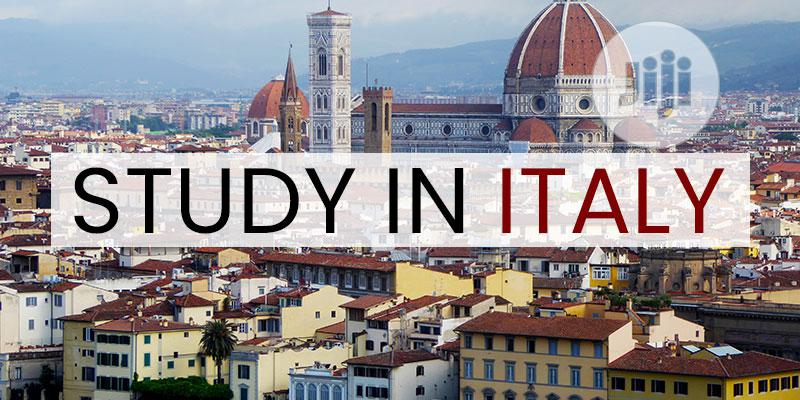 Study in the ITALY?
You must choose Italy to be an international student, so there are several languages can be spoken; Italy is very advanced fluent in the language of investigation and scientific research, beyond the renowned expertise in the language of the Architecture.
Italy displays its fluency as well in the language of physics, thanks to extraordinary personalities such as Fabiola Giannotti who led the project which brought to the discovery of the Higgs Boson, as well as in the language of neuroscience, through the discovery of mirror neurons by the outstanding neurophysiologist Giacomo Rizzolatti.
Education system in Italy is highly honoured with a extensive range of excellent academic schools throughout the home where international students are kindly welcomed. Italy has played a vital part in academia, adopting the reform of European higher education through the Bologna Process. You would be obtained a valuable knowledge in the classroom that Students pursuing an education in Italy, as well as vital cultural competency in one of Europe's youngest republics.
These incredible achievements are consequences an excellent educational system based on solid notions, rigorous scientific method and creative approach which together adoptive critical thinking, flexibility and the ability to solve complex problems
It all started under the arcades of Italian Universities that have continuously been focused by its passion for Research and Innovation. Italy proudly holds the highest rate record of academic publications on research magazines of excellence in Europe, with a focus on biology, natural sciences, physics, pharmacy, medicine, mathematics and computer science. Italian researchers and professors are highly appreciated and hired in the most renowned International Universities.
There are about hundreds universities around Italy, and several specialized institutions which fall under the auspices of its higher education sector. A total of 30 universities were included in 2019's QS World University Rankings, including 12 in the top 500. Some of Italy's most prestigious universities date back centuries, and have spent those years training the world's greatest leaders and scholars.
With 61 vibrant public universities, 30 private universities and 11 public research organizations, groundbreaking university programs, AFAM (Centers for higher artistic education) and 339 courses held in English,  Italy will teach you more than Italian.
Apply For Italy Universities
SEND YOUR QUESTIONS TO US
To discover more about SLC Study Abroad services and consultancy, please feel free to contact us  and fill in the contact details below, or send us a message as well. We will reply all enquiries within 1-3 working days.