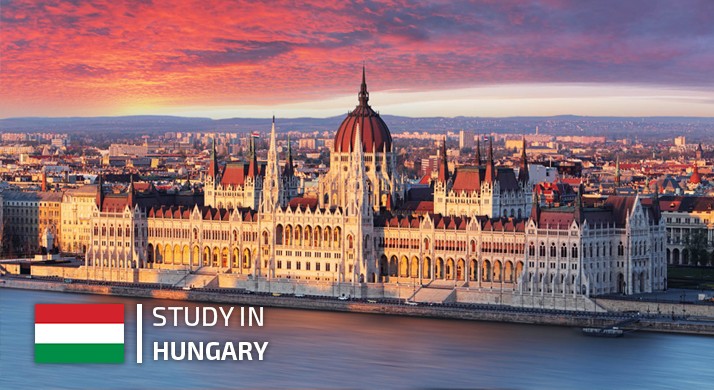 Why Study in Hungary?
One of the perfect destinations to study is Hungary that is not expensive compared to Europe for higher studies. It is well-known for its historical urban centres, soothing landscapes, thermal water and rich culture. The palaces and castles of Hungary are very famous and its beauty can be beyond your imagination. It is hard to differentiate between hotels and museums as both are rich and beautiful.
Are you thinking about studying abroad? why Hungary is the great choice for you!
Each year thousands of international students apply and start their higher education studies in Hungary. If you are interested in bachelor's, master's or doctoral programmes, 65 Hungarian universities offer excellent opportunities for you. Be part of the Study in Hungary experience!
Hungarian schools achieved a high position in several university rankings, and Hungarian degrees are of internationally recognized quality. Hungary followed the recommendation of the European Parliament to establish its National Qualifications Framework in 2008. Hungary was among the 29 states signing the Bologna Declaration in 1999, proposing a European Higher Education Area (EHEA), in which students and graduates could use prior qualifications in one country as acceptable entry requirements for further study in another.
There is affordable tuition fees can be seen in Hungarian universities compared to other countries in Europe. Based on the university and the programme, it can be estimated to pay around 2,500 to 3,000 euros per year; engineering programmes could be a higher expensive at up to around 5,000 euros per year. Studying medicine or dentistry usually incurs tuition fees of around 15,000 euros per year. As well as student life in Hungary is very affordable. Considering accommodation, food, transport and other things, you can get by on less than 600 euros per month in Budapest (the capital), and on less than 500 euros per month in the smaller cities.
Apply For Hungary Universities
SEND YOUR QUESTIONS TO US
To discover more about SLC Study Abroad services and consultancy, please feel free to contact us  and fill in the contact details below, or send us a message as well. We will reply all enquiries within 1-3 working days.