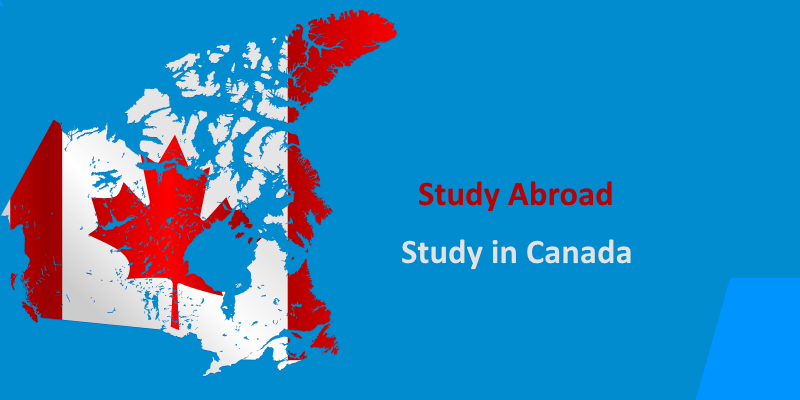 Top reasons to study in Canada
Canada always ranks as one of the best countries in the world and is currently known as the best country for quality of life. You will get an internationally recognized education when you study in Canada from some of the top universities and colleges in the world.
Also Canada is one of the top international student destinations in the world. About 350,000 students have been reached to Canada to study in 2016,.
By hosting this numbers every year, Canada is known to offer high quality education at affordable tuition fee with degrees that are globally recognised. Now Canada is most popular destination among international students with providing huge post-study work and immigration opportunities.
There are lots of benefits for international students who want to study in Canada, you may study in in the immense cities which may lead to a career or a future life or work prospects in Canada. Concisely, you will get the four beautiful seasons, abundant wildlife and nature, multicultural diversity, clean environment and great quality of life.
SLC STUDY ABROAD will help your dream of studying at a Canada University by providing free consultant services.
International students are welcome to study in Canada to find difference; there are top reasons why you should study in Canada.
A Quality Education and Academic Excellence
You will learn and will be taught with the best and brightest teaching quality. High quality or academic excellence is one of the top reasons among international students to choose Canada as great destination. Canadian degree is broadly recognized as equal to one from the United Kingdom, Australia, United States. 26 of Canada's universities rank in the QS World University Rankings 2019 and 27 of them in the THE World University Rankings 2019. There are many different types of Canadian institutions are available and each type of them has many benefits for international students, whether you choose to attend a university, college, or vocational school. It is not wonder that a Canadian education is world-class.
Affordable Costs
Costs of tuition fees and living are more affordable in Canada compared with the USA, UK and Australia and Canada is fairly cheaper. Cost is the most important barrier for many students wants to study abroad. The average annual tuition for an international students of undergraduate degree is average $16,746 USD. Compared that to the USA is $24,914 USD, Australia is $24,081 USD or the United Kingdom $21,365 USD.  There are a number of scholarship opportunities to cut down on your educational expenses in Canada.
Living expenses are more affordable compared ti the most other top destinations for international students. Canada is one of the safest country in the world and best for quality life. The average living cost per year is about $13,000 USD. Canada is clearly the most affordable option when you combine both annual average of tuition fees and living expenses or costs.
Safety
Canada is broadly considered as one of the safest places in the world to live. There has still been significant to keep the same common sense safety provisions in Canada compared to other places in the world. Canada has a well-deserved international reputation as a tolerant and non-discriminatory society.
Top Ranking Universities
Some of the top-ranked Canadian universities are:
University of Toronto (top 30 best universities in Canada in THE)
University of British Columbia (top 40 best universities in Canada in THE)
McGill University (top 50 best universities in Canada in THE)
University of Montreal (top 150 best universities in Canada in THE)
University of Alberta (top 150 best universities in Canada in THE)
Beautiful Nature
Canada is full of picturesque places and sightseeing, which everybody has to visit.
Apply For Canada Universities
SEND YOUR QUESTIONS TO US
To discover more about SLC Study Abroad services and consultancy, please feel free to contact us  and fill in the contact details below, or send us a message as well. We will reply all enquiries within 1-3 working days.